Ped & Eggy's Times
Year 1997 Volume 4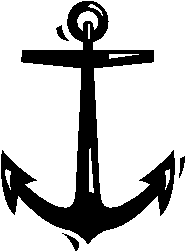 Stories:
Inside the stories you see underlines, click it to see the accompanying photo. After the photo you can click "Back" on the browser to get back here.
Ed and Peg ventured to Dayton to visit Ed's aunt. It snowed just enough to be fun. Up in the Palo Alto area, Ed's cousin Jeanine got married, giving us a great opportunity to visit that side of the family. See Ed's Aunt Clara and Peg's Aunt Bee.
Skiing Mammoth was great fun. We need to go more! Ed ran a 5K in Huntington Beach, finishing in the middle of the pack. The Lakers didn't get far in the post season even with our cheering. Fishing was great with El Nino's warm waters – lots of yellowtail and large bass. Peggy hooked something so big it blew up her reel, and Ed watched a spear bounce off a 40 lb white seabass during a dive (the ones that got away!). Lobster hunting by Ed and Peg scored again with a few lobsters for dinner. We also went to the NASCAR California 500 as VIP's. Got the fabulous pit tour and all the beer we could drink!
With all the great weather this summer, we had to spend our vacation time at Catalina. Now that we've been there so much, we've made some very good friends over there. It really makes it fun to join up with other people with similar interests. See Buccaneer Days (really fun time - we all dres like pirates. See a pirate ship approaching the island). See us trying our best in a blindfolded dinghy race. If you look real close you'll see that our blindfolds are bikini tops and condoms!
Life with Ed or I should say my number one buddy is very good! We enjoy so many of the same things. See how nice Ed is to Peggy (Gues who does this website and is plugging himself!!!!) on her birthday.
It was sure eye opening to look back at the calendar and see all the events and trips we took this year. I am very thankful for the life we've made together. Read further for a few highlights of the year.
This past year I have had my share of job changes. I am now settled at St. Joseph's Hospital in the Post Anesthesia Recovery Room. We take care of a wide range of patients from a simple Appendectomy to Pediatric Heart Surgeries. I enjoy the people I work with they have been very professional. I hold a part time position, which will work perfectly when Ed and I have a family. (keep us in your prayers for a baby!)
My days off have been filled with home improvements. I think I should have gone to School for Contracting or Home Interiors. I applied a new ceiling to the living room and hall. It really wasn't that hard, just time consuming and a lot of sore muscles. The ceiling looks nice. I applied a free hand texture using a taping knife. You'll have to come over and see my creations.
My sister Vicki is doing very well. We celebrated her graduation in May for Ultra Sound. She recently relocated in San Diego after accepting a full time position at Kaiser Hospital. I am proud of her accomplishments and hope she enjoys her new career!
Mom and Dad continue to enjoy their retirement. It is nice to see them getting along so well in their golden years. Over the Thanksgiving Holiday they celebrated their 40th Wedding Anniversary. I am thankful to have such good role models. Mom had a bit of a set back this year breaking her ankle, which required surgery. She continues to recover slowly and misses getting around freely. Dad created an addition to our holiday decorations "Santa Claus". He sure looks nice with the candy canes he made last year!
I wish everyone an enjoyable Holiday and a prosperous New Year!
My year has just flown by. We look at the calendar from the previous year to give us an idea of what to write about in these newletters, and it always amazes me how much Peg and I do together. You always think that you don't do that much, but when you see it all – wow!
I guess one of the highlights of the year is Michigan Football's dream season with the Number 1 ranking. I flew back to Michigan for the Ohio State game of the century. Here's something I wrote an sent out over the internet to the guys I went to school with. A bunch of them got together when we were back, and it was great! I thought this would best sum it up:
We awoke to find a touch of snow on the ground. Perfect football weather. We knew the cold and wet field should favor the best defensive team - ours!
The traffic was gnarly, as expected, but we got past the tailgate party and into the Big House early. Eric and I were in the student section 25 at the 30 yard line, up 56 rows. (Thanks once again, Bruce!!!) Our hearts skipped a beat as we went through the tunnel. The air was super-charged with the electricity of 106,982 (we were THE 2!) rabid Michigan fans.
As we settled in to the area where our seats were, we fielded questions from the young co-eds in front of us as to why we were in the student section. We became instant friends as soon as our alumni status was known, and the bit of JD was produced and shared. They realized we were there to PARTY too!
There, of course, was no sitting during this game! Shoulder to shoulder, we became part of the mass. On Woodson's return, we got picked up as a group and moved down one whole row! After the high fives, we got back up to our row and it was so tight that you couldn't stand facing the field - not enough shoulder space! It was just like when we were there a few <grin> years back.
Well, we all know the game details. I have been free diving, but didn't think I could hold my breath for 15 minutes (the entire 4th quarter) but all of us did. The last sack on 4th down and the take over finally let us all let out a huge collective sigh of relief, and then....
The party began. They rushed out to field, but then the cops started spaying mace on the front row. For those of you who haven't been to the Big House in a awhile, the field was lowered, making the jump about 7 feet to the grass. That didn't stop 'em! The cops only nabbed a couple and were helpless to stop the relentless flow of humanity onto the field. Pieces of sod were finding their way into the pockets of the fans. The band moved on out and began playing. The team came out on a victory lap. It was both moving and fantastic!
Finally we made our way home, stopping to watch Florida do their job and give us the chance for the National Championship.
See you at the Rose Bowl....!!!!....!!!!
On the Art Colony scene, we started the year by creating a web site for Jon Ng, an accomplished artist. Debuting the site at one of Jon's openings was very cool. The opening was in an abandoned warehouse in downtown LA turned into an artist's display area. Unfortunately, all this work did not turn into more artists using our service, so we've decided to close down the web site to save money. We'll end up having over 9000 visitors to the site, but I guess nobody wanted to spend any money!
But, the dental software business keeps going and going. It grows bigger every year, and that's great. I've been hiring other programmers to keep up the software. 1998 will see us developing and releasing a new product. It's very cool, and its about using CT scans to build plastic models of bone. Wild stuff that I'll report more on next year as it comes to fruition.
Of course, I have to be involved still with the Internet. A couple of partners and I started a company called California Adventures. Our web page is http://caladventures.com and its about many types of adventures. So far, response has been great, and maybe it will turn into something. At the very least we can write off fun stuff as "research" for Cal Adventures! Actually, it is a listing service for various adventure providers in California.
Oh yeah, be sure to make note of our new web address: http://www.webworldinc.com/chmielWe had to move off the Art Colony. Check it out, there should be some extra photos and info not included in this newsletter. You can email us at chmiel@webworldinc.com.